Who We Are
Early Childhood Intervention (ECI) is a statewide Texas program for families with children, birth to three, with disabilities and developmental delays. ECI supports families to help their children reach their potential through developmental services. Services are provided by a variety of local agencies and organizations across Texas.
El Paso and Hudspeth County is served by two local ECI Programs: Region 19 ECI Program and the Paso del Norte Children's Development Center ECI Program that serve families based upon zip code. For help locating an ECI program across the state of Texas search for a program in your area.
State and federally funded through the Individuals with Disabilities Education Act (IDEA, P.L. 108-446), ECI provides evaluations and assessments, at no cost to families, to determine eligibility and need for services. Families and professionals work as a team to plan appropriate services based on the unique needs of the child and family. ECI asks families who can afford to do so, to share in the cost of services. The amount a family pays for ECI services is determined using a sliding fee scale and is based on family size and income after allowable deductions. No child and family will be turned away because of an inability to pay.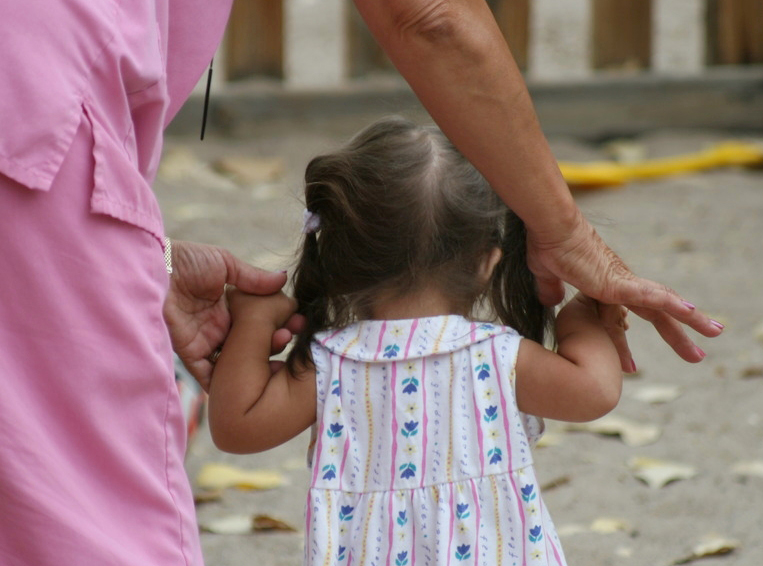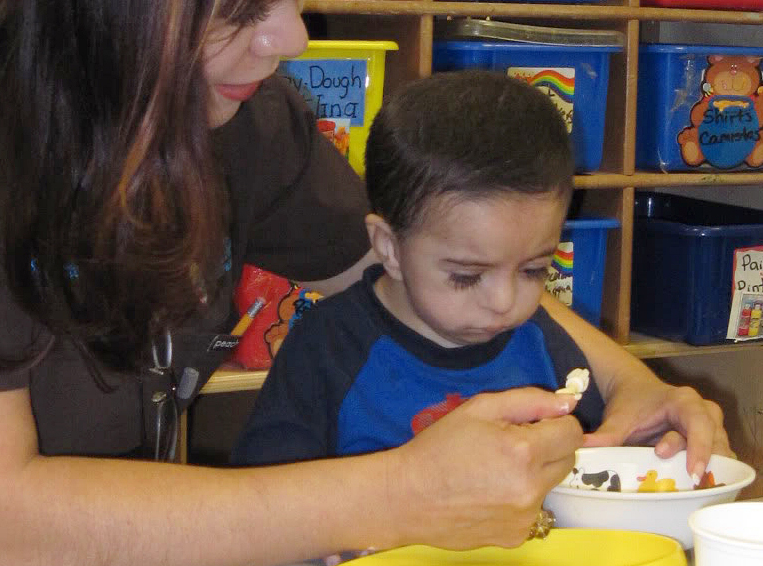 How We Help
ECI goes to families and focuses on working with the child and family in their natural environment, such as at home, grandma's, or a child care center. Essentially, it's where children live, learn and play.
Research shows that growth and development are most rapid in the early years of life. The earlier problems are identified, the greater the chance of eliminating them. Early intervention responds to the critical needs of children and families by:
promoting development and learning
providing support to families
coordinating services
decreasing the need for costly special programs
Services are provided in the home and in community settings such as child care facilities, play groups and Mothers' Day Out programs. For help in locating ECI services use our search feature to find a service or program in your area.
Vision
ECI… An investment in babies today for a better Texas tomorrow.
Mission
ECI assures that families with young children with developmental delays have the resources and support they need to reach their goals.
Our History
A little more than 30 years ago, several families with children with disabilities stood on the steps of the Texas Legislature. Months of meeting with families across Texas, talking to them and listening to their stories brought them to Austin. In one arm, they carried their children. In the other, letters, stories and statistical data that said families like themselves-families with children with special needs-needed help. That pivotal moment in time gave birth to what is now the Division for Early Childhood Intervention Services, a division of the Department of Assistive and Rehabilitative Services. What follows is a description of the milestones in the development of the ECI system.
1979
During the Texas legislative session, a small group of parents, collaborating with dedicated professionals and legislators, launched an effort to establish a state‑funded ECI program. In March of 1979, Senator W.E. "Pete" Snelson told the parents if they could obtain information about statewide needs for services in four weeks, he would go to work for them. Maxine Black, a parent, said about this important request:
"We spent four weeks with our kids under one arm and telephones in the other doing research for 12‑14 hours per day. In the course of our research we talked to people all over the state. I remember meeting mothers of children 20 years older than my child. They said they were tired. They said you could never let your guard down. We met families of children on waiting lists. We met families who were literally destroyed by the strain brought on by lack of services. At the end of the four weeks, we took cardboard boxes full of data to Snelson's legislative aide. The aide was shocked. He never thought he would see us again."
As a result of the parents' hard work, Senator Snelson agreed to introduce legislation; however, it never reached the floor of the House of Representatives. In the last 72 hours of the session, the Legislature created an interim study committee to look into the statewide need for early intervention services.
1981
After holding statewide hearings, the interim study committee, with Senator Snelson as chairperson, recommended legislation which would create an interagency program. Senate Bill 36 was later passed. ECI was officially a state program.
1993
In 1992, the ECI Interagency Council decided to provide services to all eligible children at the beginning of 1993. That same year, the Texas ECI Program became the first in the country to function as an independent state agency under the umbrella of the Texas Health and Human Services Commission.
1997
Senate Bill 305 established a nine-member governing Board composed of eight public members appointed by the Governor. Membership was comprised of family members of children with developmental disabilities and one Board member who was a representative of TEA. In addition to the voting Board members, non-voting representatives come from these state agencies:
Texas Department of Health
Texas Department of Mental Health and Mental Retardation
Texas Commission on Alcohol and Drug Abuse
Texas Department of Human Services
Texas Department of Protection and Regulatory Services
The 78th Legislature, Regular Session, passed House Bill 2292 which restructured the health and human services agencies in Texas. The bill consolidated the 12 existing health and human services agencies into four departments.
2004
On March 1, 2004, the Texas Interagency Council on Early Childhood Intervention, along with the Texas Rehabilitation Commission, Texas Commission for the Blind and the Texas Commission for the Deaf and Hard of Hearing merged into one department to form the Texas Department of Assistive and Rehabilitative Services.
2016
On September 1, 2016, the Early Childhood Intervention Program, a division of the Texas Department of Assistive and Rehabilitative Services (DARS), was transferred by the Texas Legislature to the Texas Health and Human Services Commission.